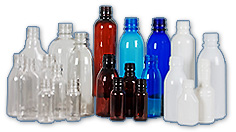 Nakarin Packaging Co., Ltd. is a manufacturer and distributor of plastic packaging which is used in the food and pharmaceutical industries, drinks and cosmetics.
The product range includes drinking water bottle, juice bottle, medicine bottle, supplementary food bottle, plastics bottle PET,PE,PP,PVC, jar, cylinder bottle, gallon, aluminium tube, plastic tube, inhaler tube, foil, aluminium bag, tea bag, silica gel and sponge.
We focus on quality of products and services to satisfy our customer needs.